Education for career program
Make your own decision about your future with the help of the people who already successful
Education for career program
Is an awarded educational program which helps high school students to become exceptional! 

Do you want to be a
part of 4.0 revolution?
We are living in a very different world. Industries which are dominating our economy didn't even exist before 5 or 10 years. Never the less our educational system remained the same. It was developed 350 years ago, and then it was rearranged for the needs of 1.0 industrial revolution more than 150 years ago. Our schools are still "serving" the knowledge with testing their students on and on again! Schools are not generating a good number of innovators and creatives. This situation is not just a treat for our future but also for the present of our country.
That is why our program is giving a priority for project based learning and learning 1:1, and also to the skills such are creativity, entrepreneurship, critical thinking and problem solving, collaboration and communication. People who are already successful are helping the "When I grow up I'll be…" students to become a part of 4.0 revolution!
Experiences of our students
CLICKING ON A PICTURE YOU ARE OPENING A BLOG POSTS AND VIDEOS
The purpose of "When I grow up I'll be…" program is making a community of entrepreneurs, young people who are thinking with their own head and who are going to be able to shape their own future.
Discovering their own potential, understanding of the new economy and making decisions about the future is a huge challenge where you as the high school student are constantly under the impression of many factors at which you cannot make an influence. Real challenges and beliefs of high school students that we know are that:
50% of high school student, students of our camp, had a fear of failure

They believe that they are not creative enough 

Studying is for fools

Only children of entrepreneurs can be entrepreneurs

In some other country life is better

They lack of good models
When I grow up I'll be… program is helping you to put on a new pair of glasses and change your view of the world!
Our mission is to help you get to the conclusions that failure doesn't exist, that learning is a virtue, that you can also be an entrepreneur, that your knowledge can be used in different industries and that the limits simply don't exist, unless you yourself made them! With us you will learn:
What is 4.0 revolution

What is the concept of today's career

What is freelancing

How to work in team

How to make a scenario and a short movie

How to sell your own ideas

How to define goals

How to make a career plan and strategically make you decision
We are aware that the environment in which one is working is really important and that is why the central part of our program, a 6-day summer camp is happening in Petnica Science Center, a genuine learning and exploring place in this part of the world.
Just the same, we are aware that it is important with whom you are working with. That is why during our camp and mentor program you'll be working with highly motivated professionals who will help you to:
understand the concept of the today's career and entrepreneurship because those are the experienced entrepreneurs and successful professionals with a big experience in these fields
To better understand your talents
To make the best decision for your development regarding your potentials
get through the tough times because they've been there and they know what it's like!
Program is consisted of 5 parts: 1.) Informing youth, through digital campaign and live, through peer to peer 1-hour workshops in 10 cities around Serbia; 2.) Improving "soft skills", preparing for camp, through online webinars and courses on team work and assertive communication; 3.) When I grow up I'll be... camp, 6-day summer camp which is happening in Petnica Science Center; 4.) 3 month mentoring program program, 1:1 work with professionals from different industries; 5.) The fair of internship, one day event during most interesting companies from Serbia and region will meet WIGU's participants and offer to them internships opportunities.
August 28 - September 2 – When I grow up I'll be… camp, Petnica Science Center
The camp is organized in 6 days, and through these days one can learn through project based learning (making short movies) awake his/her potentials and reach creative confidence through research of real world problems and questions – why will more than 47% of today's professions disappear during the next 25 years and what is really the concept of today's career. You can expect creating scenario, research, making short movies, creative workshops, learning through games and with various materials, guest lectures and mutual support through this whole process. During the duration of the camp you will get the chance to work in pairs and small groups, but never alone! This kind of work will give you the exceptional chance to form more bonds with your peers!
Additional value of the program is: i) getting to know talented youngsters from all over the Serbia who will attend some other programs in Petnica at the same time and ii) ii) and getting to know some of the professionals of our surrounding
September 5 - December 5 – When I grow up I'll be… online mentoring program
Mentoring program lasts for 3 months and it implies that mentor and mentee (you) get together at least 10 times, meaning 10 hours at least, online. Apart from these 10 hours you will get assignments which will be in relation with your needs on which you will work between two online meetings. During this process experienced professionals will help you entirely on focusing on yourself, reviving your potentials and with all that reaching to your decision for your future goal and development path. You will meet your mentor on a kick-off event of the mentoring program which will happen after the camp. Mentoring program is exceptionally organized for the participants of the camp.
December 5 – The fair of internships

The Fair , is a great opportunity for you, that after the camp and mentoring program, to find first job experience.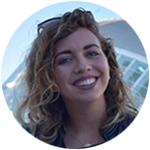 Coordinator of mentoring program
"I started my education in a medical high school and very fast I realized that this was not what I was interested in. But, even though I knew I don't want to do medicine I wasn't sure what is that I want. When I grow up I'll be… program opened new doors for me and it motivated me to explore. After this program I realized that I was into journalism and that I was good in it. I had a chance to try myself out and develop myself in some new field and I can say that I found myself.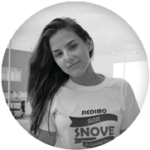 Eleonora Oravec, 17 years old
"My parents are not satisfied with what they do and I didn't want to get into the same situation. I am very versatile, a lot of things interests me and because of that When I grow up I'll be… summer program was very significant for my growing because it helped me to focus and decide which high school will I go to. Program definitely surpassed my expectations and I think I've learned something that I couldn't learn in any other place."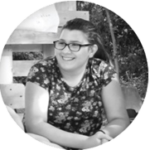 Tamara Todorovic, 15 years old
When I grow up I'll be... is a service of professional orientation. It is a program dedicated to high school students who want to become exceptional, as well. Program is aiming to help building a community of young entrepreneurs and to connect these young people with professionals who are already exceptional.
Central part of the program is When I grow up I'll be... camp which is going to be held for the first time in Petnica Science Center. Petnica is oasis for summer and winter camps. Based in nature, but is adapted to all the needs of a contemporary professional and it uses all the new technologies and trends. A space like this is ideal for our program, and we believe that it will give you the chance to have an unforgettable adventure.
Our program is half subvention (thank to our partners and donors) and because of the fact that it is happening in an exceptional space and that it is guided by professionals, with our wish to reach some exceptional results. So, we expect from our When I grow up I'll be… students to be:
high school students

motivated and curious

open for new experiences

interested in their future and personal development
Kotizacija za učešće u godišnjem programu iznosi 32.000 dinara, instead 450 Eur.
Kotizacija od 32.000 dinara važi za uplate do 20. juna.
The price includes accommodation with full pension in Petnica from 28st August till 2th of September 2020., as well as the mentoring package with the duration of 3 months, from 5th of September till 5th of December 2020 and participation in the Fair of internship.
On the end we want to emphasize that you need to go through the selection process. That means Connecting team will schedule interview when you completing application form.
Kada popuniš prijavni formular možeš, ali i ne moraš, da nam pošalješ na mejl: office@connecting.org.rs svoju biografiju u formi T profila. Upustvo kako da kreiraš T-profil nalazi se na linku: https://bit.ly/T-PROFIL (T-profil je opciona stvar, ali će biti dodatno vrednovana prilikom selekcije).
Hvala ti!